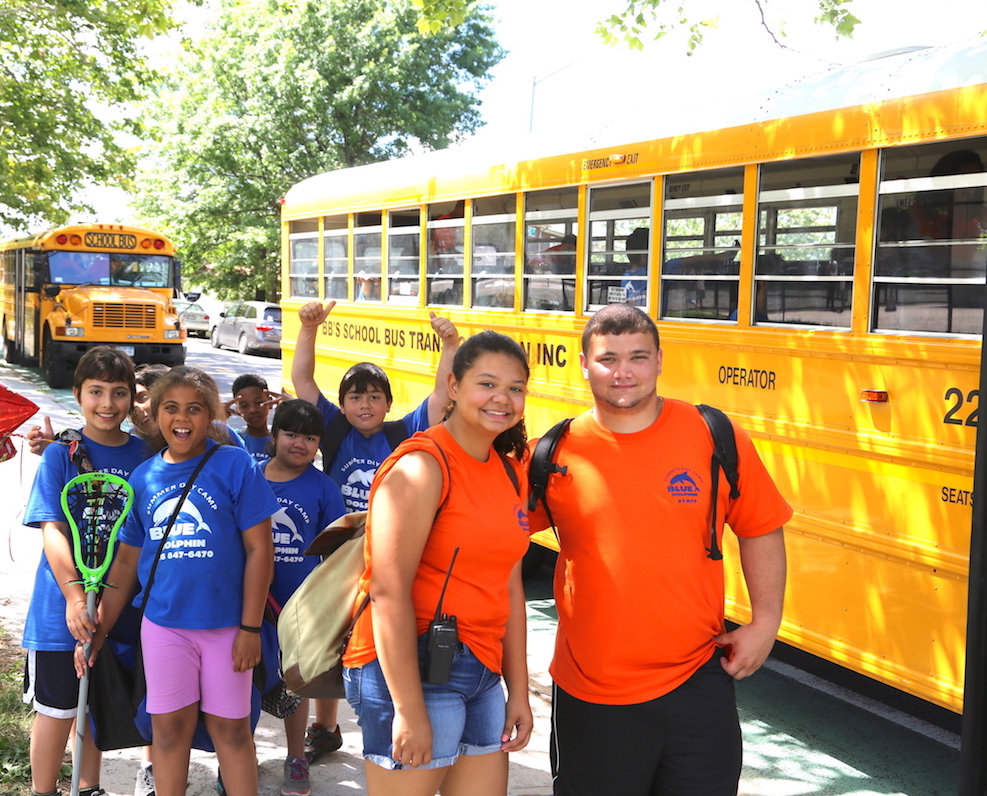 Morning and evening bus pick up is available in most areas of Queens. Each bus will have a camp counselor on board at all times. BB's Bus transportation, yellow school buses are used during camp trip, as well as pick up and drop off service.


Morning and evening drop off must be at the same location. Morning and Evening bus service is determined by the transportation provider, based on distance from the camp facility. Families enrolled for bus service will be contacted prior to the beginning of the campers week. Bus service is door to door wherever possible. If door to door service is unavailable, such as a dead end street or where construction is ongoing, another location will be chosen and those families will be notified.

Bus service is available to Transformers half day campers for pickup in the morning only. No 12:00pm off is available.

All campers must be in front of their houses twenty minutes before and after their scheduled pickup or drop off time. If the bus does not pick up your camper within the time period, notify the camp. However, if your camper is not ready at this time, the bus will not wait and you will have to get your child to camp.

All buses leave the camp approximately 4:00pm and should reach you before 6:00pm. Buses start to pickup at 7:00pm and continue until 9:00am.

If you require a change in bus service, we require this in writing to the camp 7 days before the change. In the event you do not want your child to be dropped off on a particular day we must receive that in writing in the office.


Please note bus operators and counselors do not ring bells or beep horns.
Bus service is available for the following zip codes
Briarwood Glendale
11374 11375
 11378 11379

11415
 11416 11418
 11419 11421
New Zip Codes 11378 (Maspeth)11379 (Middle Village)

Bus Rates
$90 per week Roundtrip
$50 per week One way service (P/U only or D/O only)
$40 Bus Stop 1. Glendale - Stop & Shop or 2. Glendale - Mc Donalds Cooper & Myrtle 3. Middle Village - Our Lady of Hope